Take Care Of It With Neem
In India Neem is often a part of daily life; neem leaves neem oil or neem extracts are used to treat mosquito bites and other skin wounds. Neem teas are used to treat fever, stomach or intestinal problems, viral infections and Malaria. Neem soaps, shampoos, lotions, creams, and oils are used to treat pests and parasites like scabies, lice, mites, fleas. Used as a pesticide Neem oil can protect plants and crops from over 200 different insects. Toothpaste, lotions, creams, and cleaners containing neem are used for daily personal care.
SHOP NOW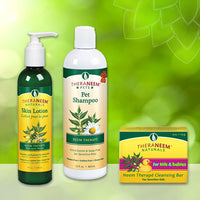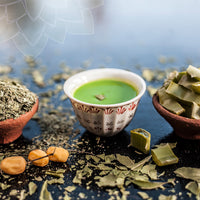 The Legendary Medicinal Tree of India
The Anthelmintic, Anti-fungal, Anti-diabetic, Antibacterial, Antiviral, Anti-Fertility, and Sedative properties of Neem oil and extracts continue to be studied by scientists today. Neem's abilities to help the physical body are leading to its recognition as something of a wonder plant. In 1992 in order to "marshal the various facts about this little known species, to help illuminate its future promise, and to speed realization of its potential" the National Research Council produced a report, NEEM: A Tree for solving Global problems outlining the various uses and benefits of Neem, the current scientific efforts to understand it, and the its promising future.
LEARN MORE